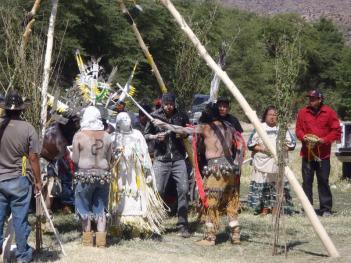 The National Park Service is accepting comments about placing Oak Flat on the list of National Historic Places as a Traditional Cultural Property because of its sacredness and significance to Native American Tribes. 
The nomination would list Oak Flat as a Traditional Cultural Property on the National Register of Historic Places.  (Note that the nomination uses the Apache name for Oak Flat, Chi'chil Bildagoteel.)
Please take action and sign a letter to the National Park Service (who is responsible for making the final decision on adding Oak Flat to the list) to help protect Oak Flat.
The deadline for you to sign the letter is noon (Arizona Time) on Monday, June 29, so act now.