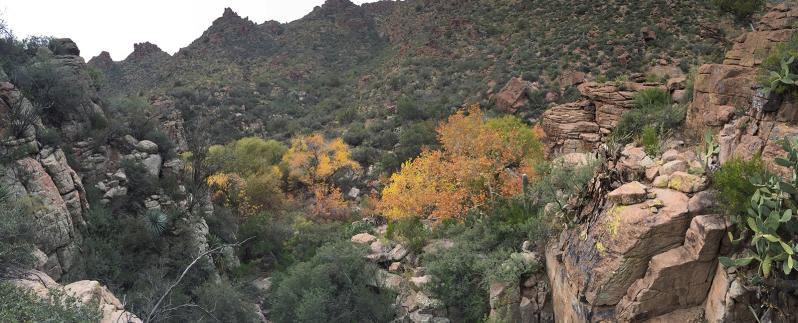 High above the town of Superior a hour east of Phoenix, Arizona, lies Oak Flat.  Oak Flat campground was protected from mining by President Eisenhower in 1955 and is a rare desert riparian area with large oak trees, cool shade, year around water in pools and springs.  Oak Flat is sacred to Native American tribes and critical for religious freedom.  It is a recreational haven and popular for camping, hiking, rock climbing, and bridwatching.
Unfortunately, Oak Flat is under attack by two huge foreign mining companies that refuse to play by the rules in the quest for control this incredible place. 
On December 19, 2014, President Obama signed the National Defense Authorization Act into law.  The bill contained the Oak Flat land exchange which gives Oak Flat to the mining companies.  
This midnight deal is the culmination of 10 years of work by Arizona's Senators and some Congressmen at the behest of Rio Tinto, to subvert the will of not only Native American Tribes, conservation organizations, the Superior Town Council, and others, but the will of the United States Congress who has forcefully rejected the land exchange for nearly 10 years.
Oak Flat will not be turned over to Rio Tinto until 60 days after the publication of a Final Environmental Impact Statement.  Until that time, Oak Flat remains public land owned by all Americans free to be enjoyed and celebrated by all. 
During this time, we must all work together to demand that Congress correct its mistake and repeal Section 3003 of the National Defense Authorization Act.
Please sign this petition and do everything you can to protect Oak Flat.
Go to our action alert page to sign the petition.
You can go here for a copy of the petition you can print and circulate.  Mail or email it back to us when it is full.