RALLY -- PICNIC / COOKOUT
OAK FLAT North of Superior, Arizona
Main Campground Area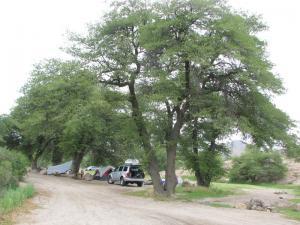 Oak Flat Campground
Saturday, April 30, 2011
Noon to ?
 Come join us, as we celebrate with friends and family the unique beauty and 
great outdoor environment that is "OAK FLAT".
 The "RALLY" is being sponsored by the "Concerned Citizens and Retired Miners Coalition".
 Individuals, groups and agencies trying to protect Oak Flat from the proposed mining project land exchange will be in attendance.  Representatives from the Sierra Club, Arizona Mining Reform, Arizona Rock Climbers, Maricopa Audubon Society, Arizona Center for Biological Diversity and Native American Tribal Leaders will be available to share information, their concerns and understanding of the issue as it relates to the community of Superior, the mining region and the Nation.
 The "PICNIC/COOKOUT" is BYOB/Potluck.
Grills, cooking utensils, plates, napkins, cups, cutlery, water and punch will be provided for your use.
We invite everyone who cares about the Oak Flat and surrounding areas, to join us in protecting and preserving this amazing historic campground for future generations to use and enjoy.
 "SAVE OAK FLAT"
 Concerned Citizens & Retired Miners Coalition●Superior, Arizona●520-827-9133